Welcome to Eagleson Construction

Eagleson Construction has been serving the Millbrook area for many years and wants to earn your business. Our loyal customers love our personalized treatment; it keeps them coming back each time a new issue arises. Our customers are like our family.
Who We Are

After many years of service in the Oshawa community, we feel confident that we can cater to your needs. We get the job done and we don't just meet expectations; we exceed them. Our customers keep coming back because we're dependable, knowledgeable and pleasant to work with.
What We Do

We feel we can conquer almost any feat in this industry. In keeping with this mission, we offer a wide variety of services. No job is too big or small, as we treat each project with the same meticulous attention to detail.
Welcome to Eagleson Construction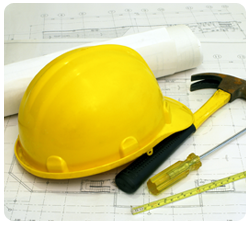 Eagleson Construction was founded by Roger Eagleson in 1996 and has operated successfully since that time, over the years, taking on many diverse projects. The scope of work includes industrial, commercial, residential and municipal projects ranging from underground utilities, sewer and watermain to demolition, underground parking lots, ponds and septic beds and also, in particular, specializing in removal of topsoil. Eagleson Construction has established an excellent reputation in its field for efficient, on time and within budget completion, utilizing their large reliable fleet of well maintained trucks and equipment and the expertise of a highly qualified team of employees to guarantee total customer satisfaction.

Eagleson's has enjoyed long term relationships with engineering consulting firms such as D.G. Biddle and Associates, Sernas and Associates, Greer Galloway, DMWills and Associates,Totten Simms Hubicki , and Murray Davenport and Associates. It's excellent performance record and skilled labour force has enabled it to forge relationships with many clients such as the Cities of Oshawa, Whitby, Ajax/Pickering, and Peterborough and Municipalities of Northumberland, County of Peterborough, Marmora Lakes, Clarington, Durham Region, as well as many private sector builders and developers.

Eagleson Construction has removed and hauled on average 500,000 cubic meters of topsoil per year with all permits in place and signed documentation by our dump site owners.

Eagleson Construction takes pride in our fast performing pipe crew whose recently completed projects include all site services for Picov Downs Casino located in Ajax and road and underground services reconstruction in Tweed, Marmora, Stirling, and Peterborough.

Large projects in Toronto and vicinity include Soho Metropolitan Hotel Phase 1 & 2 , Granite Gates Developments, Bathurst Glen Park Developments, Cobourg's Harbour Condo's Phase 1,2 & 3, Brookmeadows Subdivision, and Rivers Edge and Palisade Gardens in Port Hope.

Eagleson Construction has bonding capability.

Eagleson's takes pride in all projects it takes on, large or small, and the working relationships it has formed with many partners in the construction trades. Safety is priority one along with a commitment to quality and on time performance to achieve the best results for our clients.